A photo from our Scouts with new equipment
We share photos of our Defenders with you — scout-cats, who received walkie-talkies, solar panels, molle pouches, tactical molle belts, first aid kits, medicine and other necessary equipment.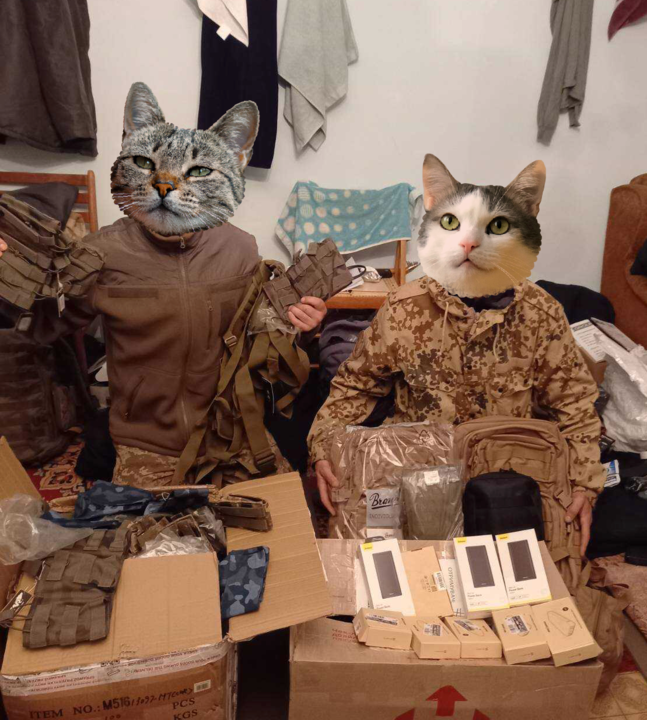 These particular military soldiers have been defending Ukraine since 2014! We are thankful to Konstantin Kravets, who promptly delivered these goods!
Our Defenders greatly appreciate the support and help they receive. It is important for defenders to know that the entire Ukrainian people and the world community support them. In gratitude, they send us their photos in new equipment, which we are happy to share with you!
Our activities are possible thanks to your support, learn more about Group 35 and support our Defenders on the website https://group35.org/donate/