The first million dollars have been fundraised due the common efforts
Unbelievable, but a fact!  By the 21st of April, thanks to common efforts we managed to raise 29 483 597 UAH, which is a little more than 1 000 000 US dollars!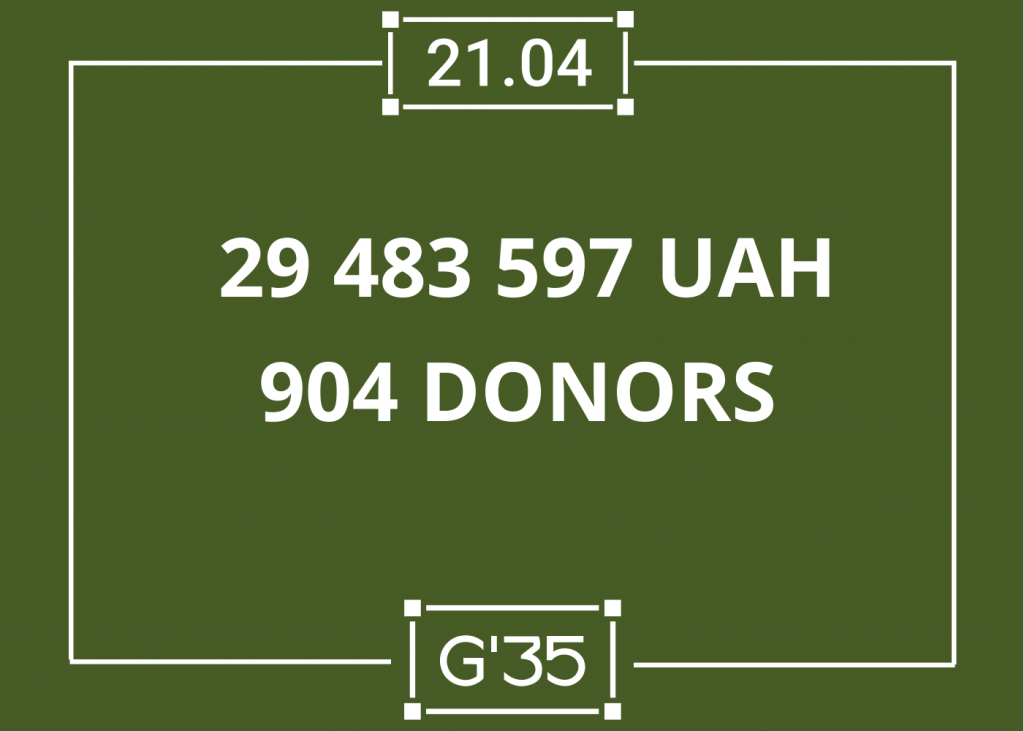 We are constantly getting requests from a large number of defenders who need special equipment. Therefore, the raised funds are going to the purchase of the various technical equipment for the needs of the TDF and the Armed Forces of Ukraine!
We have managed to raise the first million US dollars thanks to the support of all our donors and partners!
We are incredibly grateful to everyone who helps! We don't stop there and continue working with even greater inspiration!
Special thanks to our financiers. Thanks to their work, all donations are transparently accounted, donors can support in a comfortable way, and we can promptly pay for all purchases!
You can find out about all the equipment and other things we bought and delivered to the military on our website or on the Facebook page!
To help our defenders, click the "Support" button.